NNA Continuing Education Resources
The Nevada Nurses Association (NNA) has been addressing the issues and challenges of registered nurses in Nevada for over 90 years. Together with the American Nurses Association (ANA), we represent and support all of Nevada's RNs, including staff nurses, nurse educators, nurse practitioners, school nurses, and public health nurses.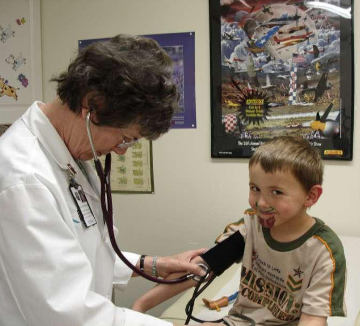 Online Courses
One of the services we offer to Nevada nurses is continuing education opportunities in the form of online courses. These courses are designed to be viewed on this Web site as your schedule permits and include slides, quizes, and an optional audio track. Courses do not need to be completed in one sitting. At completion of each course and passing scores on each of the quizzes, a printable certificate of completion is sent to your e-mail address for your records. You may also return to this site at any time to get additional copies of your certificates, and you may request printed certificates be mailed to you for an additional fee.
To receive continuing education credit for a course, you must score 80% or better on the course quizzes and submit the appropriate fees (see below). If you receive a score below 80%, you will be instructed to reread the self-study course materials and retake the quizzes until you score 80% or better. You will not be charged until all quizzes are passed and only if you want a certificate for the course.
To see a list of courses offered, please click the Courses tab at the top of the page.
Fees:
View course materials: free (requires user registration)
Course certificate for Nevada Nurses Association members: free
Course certificate for non-members: $10 to $30, depending on course length
Electronic copy of course completion certificate (e-mail or download): free
Additional electronic copies of course completion certificate (e-mail or download): free
S&H for printed and mailed course completion certificate: $1.50 each
Expedited printed and mailed course completion certificate (72-hour turnaround): $5.00 each